JV Hacking Fest is a contest where teams must complete a software product for a limited time, where the ability to work in group under pressure is the decisive factor for the success of the participants . Candidates not only gather more knowledge , but also be able to explore , challenge your own limits when creating products normally take several weeks to complete . In addition, the performance of the contestants in the competition can offer them the opportunity to be recruited by many famous software companies not only in Vietnam but also in Japan . Convinced that the JV Hacking Fest in Vietnam will create a strong craze for young Vietnamese having passion for technology , capable of program and design , interested in health care and social security issues, … to explore and develop programming skills , and can make the products created by yourselves in practice .
THE HIGHLIGHT OF THIS YEAR'S CONTEST
– You have the opportunity to participate in an international competitive environment .
– Not really a pure competition, it's where you have the opportunity to learn more knowledge and experiences not only from technology Vietnamese experts, but also from experts from Japan – is one of the most advanced technology countries all over the world through workshop sessions and discussions … like Shinichi Fujita – CTO of CO Evolable Asia . , LTD , Dr. Takushi Shirai – Director of Lotus Clinic , Mr. Hal Seki – Georepublic CEO of Japan …
– JV Hacking Fest is a good environment for you to communicate , make friends with like-minded people not only from Vietnam but also from Japan and others.
– Winners will be able to get the attention of recruiters from the prestigious group of companies including Vietnam and Japan , as Evolable Asia , Cyber Agent Ventures fund investment , … If you are planning to become an entrepreneur , JV contest Hacking Fest is a great opportunity for you to reach potential investors in the future .
WHERE and WHEN?
Place: SAIGON HUB, 27B Nguyễn Đình Chiểu, Đa Kao, Thành phố Hồ Chí Minh, Vietnam
Time: 8/11/2013 – 10/11/2013
REWARD
WINNER TEAM : 5,000,000 VND ( ~ $250 )
1st RUNNER UP: 3,000,000 VND ( ~ $150 )
2nd RUNNER UP: 1,000,000 VND ( ~ $50 )
***Besides that, the winner has opportunities to get attention from employers from prestige corporations including Vietnamese and Japanese companies. They are seeking for excellent employees to work for them. If you are planning to be an entrepreneur, JV Hacking Fest is a great chance for get approach potential investors in the future.
---
In just one month, Vietnam has already held two hackathons (with one more on the way). Back in June, Vietnam also held three hackathons in one month. In other words, it's a good time to be a hacker in Vietnam.
The first hackathon this month, the JV Hacking Fest, was mainly organized between Viet Youth Entrepreneurs and Habataku. VYE is one of Vietnam's young well known student groups, which organizes events like VYE Bootcamp. Habataku, a social enterprise Japanese company operating in the technology space, represents a promising new generation of Japanese entrepreneurs living and working abroad. Not only are Japanese investors investing in startups in Vietnam, but experienced professionals are also coming here to make a big impact. The hackathon was aimed at coders interested in healthcare. According to the group:
An aging society advances in Japan, and healthy intention increases in Vietnam where economic development is remarkable. Health care is the problem that we are highly concerned with in the two countries.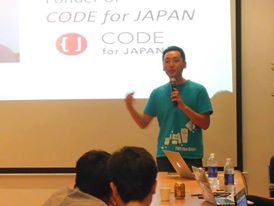 With this in mind, 40 developers came together to hack away for two days straight. At the end of the weekend, three teams out of five came away with prizes. Here they are:
Plant Me! – An iOS app reminds people who work in an office to drink water throughout the day. An idea that Argus, an app designed specifically for the iPhone 5S, also does as a side feature.
E-Prescription – The main purpose of this Android app is to remind patients to take their medicine. In Vietnam, specifically, most people take antibiotics until they're not sick anymore. They don't realize that they need to take the pills until there's no more. This has caused Vietnam to be among the most overly tolerant antibiotic countries in the world. E-Prescription is the perfect solution for this.
Yoga Tracker – This Windows phone app allows you to keep track and review your yoga practice as you progress. It's built for all skill levels, including students, teachers, and teachers-in-training.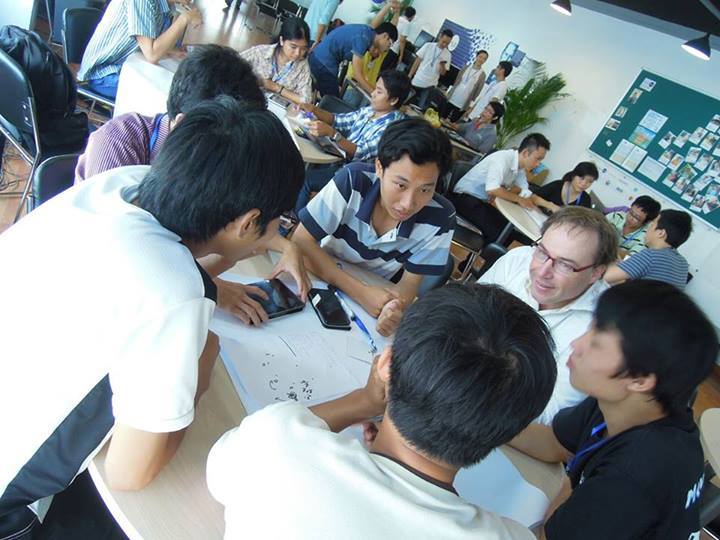 All of the apps will be on their respective stores very soon, so stay tuned.